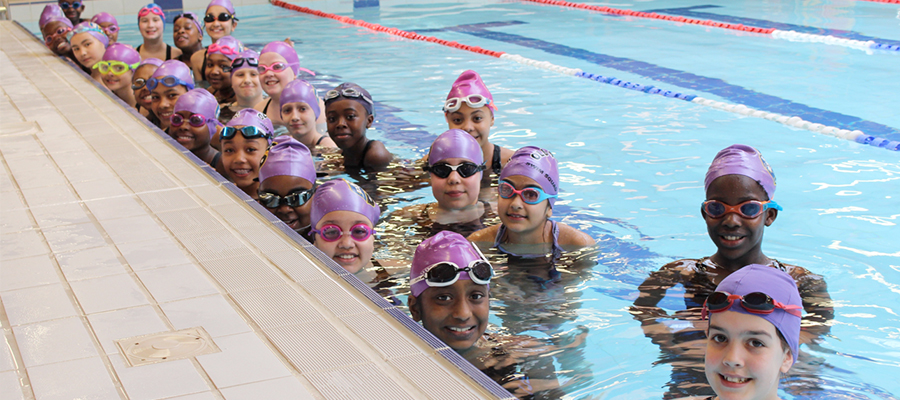 Aquatics
We are very lucky to have a pristine four lane 25m pool on site and a specialist swimming coach.
Girls from Reception up until Year 8 have weekly swimming lessons as part of their PE curriculum throughout the year. Senior squads train on a Monday after school and junior squads on a Tuesday after school. There is an opportunity to take part in Waterpolo club and fixtures on a Wednesday lunchtime and after school. All girls can take advantage of swim fit club on a Wednesday morning before school, to develop fitness and stroke technique.
There are regular friendly swimming galas and girls also have the opportunity to compete at the Croydon Schools Swimming Championships, English Schools Waterpolo Championships and Lifesaving competitions. Several of the girls are also encouraged to join and train at local external swimming clubs.
This year all of Year 6 took part in a sponsored swim this year and raised a considerable amount of money for the NSPCC.
The House Gala for girls in Years 6-10 is scheduled for Monday 19th June.