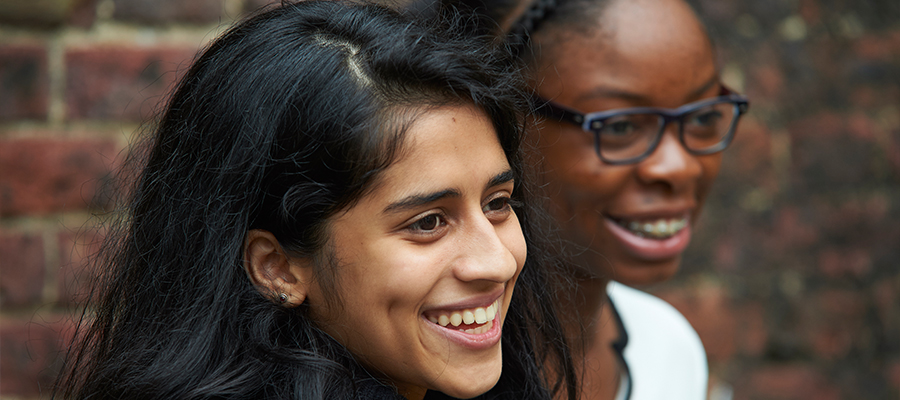 Life in the Sixth Form
As Head Girl, it gives me great pleasure to welcome you to Old Palace School.

Moving from Year 11 into the Sixth Form will feel like a new stepping stone for many of use. It is only natural to be filled with a mixture of excitement and nerves but rest assured that we have an amazing community here at Old Palace.
Both the students and teachers are more than willing to support and encourage you during your time here and are there to ensure that you settle in quickly and happily. At Old Palace, we are always reminded that 'Education is our Fortune' so we want every individual to strive to succeed and achieve their full potential and be part of a school they are proud of.
With plenty of extra-curricular activities on offer, there's something for everyone and it's a great way to make friends and discover new interests.
I look forward to meeting you all. Please feel free to come and speak to me or even just say 'hello'. I hope you enjoy your time here at Old Palace and I wish you all the best for this year.
Saira
Head Girl
Click here for the Extra Curricular Clubs Timetable 2016-17