Under the Sea
Reception Performance
12th July 2018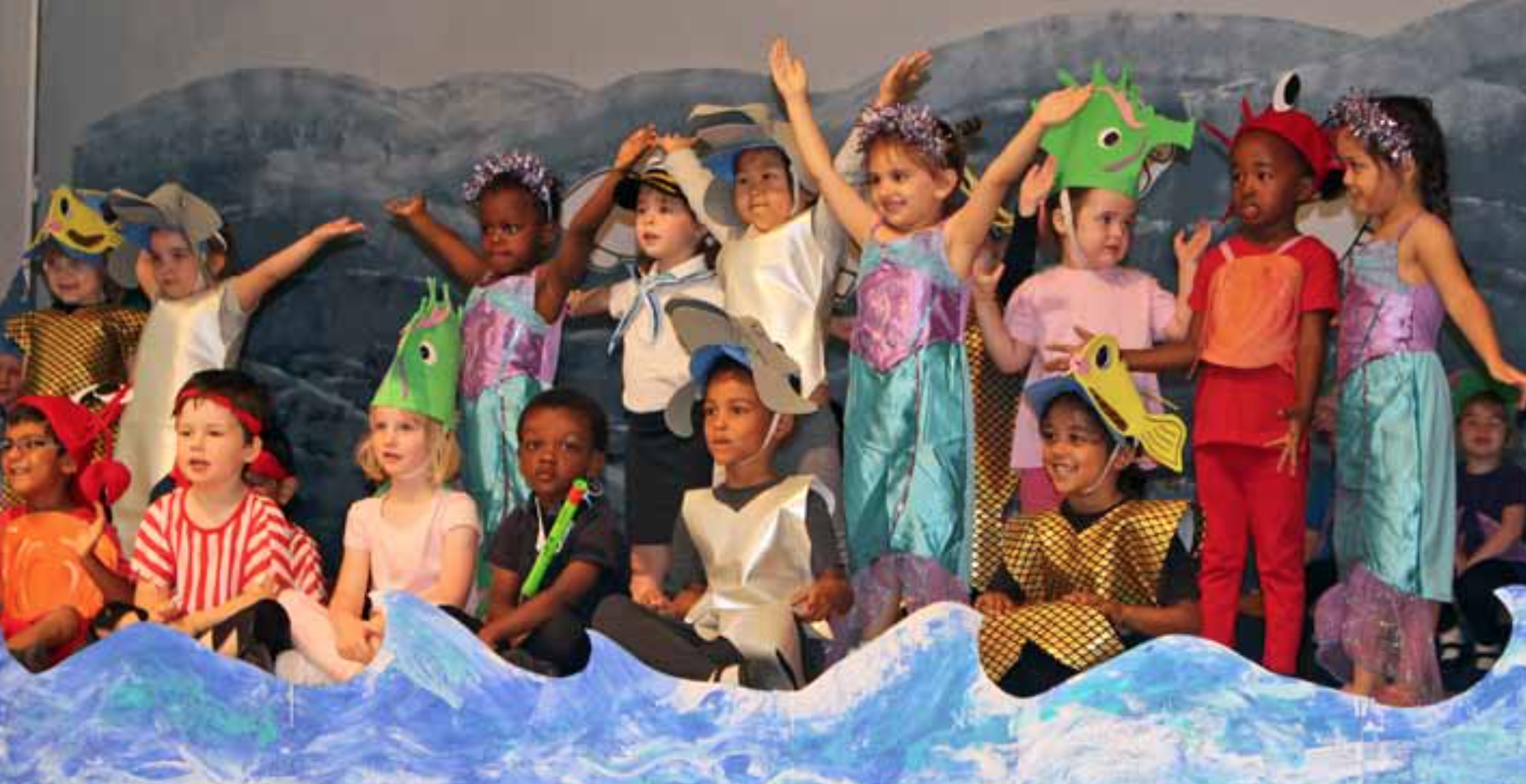 The theme for this years' Pre School concert was Under the Sea. With some dazzling costumes and colourful scenery (which was drawn by the Pre School children), the show was a fabulous end to the year.
Fish, mermaids and pirates filled the stage and the audience was enthralled by the capability of our four year olds, who have been waiting to show off the dance moves they have been practising with enthusiasm for many weeks!
Following the show the children were presented with their certificates. It was quite an emotional morning as some of the children have been at the nursery since they were babies and more than a few tissues were needed...