Award Holder's Workshop
Miss Rowsell returns for Careers and Music Workshop.
17th May 2019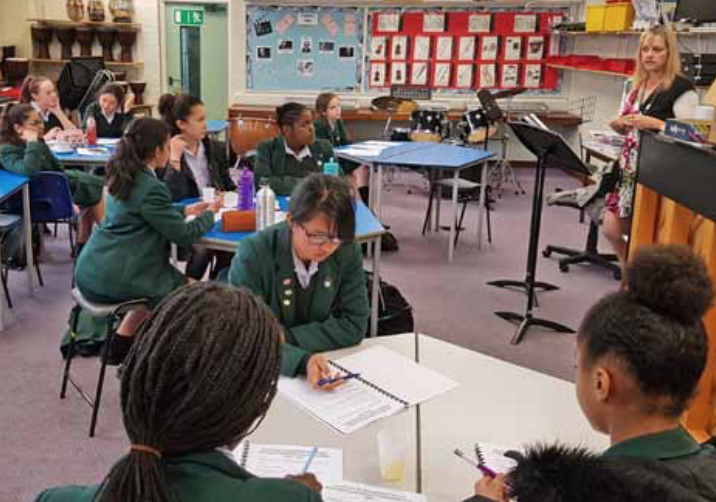 Recently the Music Department saw another excellent award holders' workshop led by the inimitable Miss Rowsell. The subject was careers and linking music with other jobs. Throughout the workshop the girls were encouraged to consider the wide range of transferrable skills that being a musician provides, and how they can provide access to a wide range of career paths.
The discussions involved options such as performance, sound engineering and music therapy, as well as less immediately obvious job roles such as publishing, journalism, medical, legal and finance careers. The girls were encouraged to consider what qualifications might be a pre-requisite for each career path, as well as how their musical skills might help them in each role. The girls all left with detailed handouts about the careers that had been discussed in the workshop.
As ever, we would like to thank Miss Rowsell for her thoroughly well prepared, informative and enjoyable workshop.