Bedtime Story
Pyjamas in school? What fun!
22nd March 2019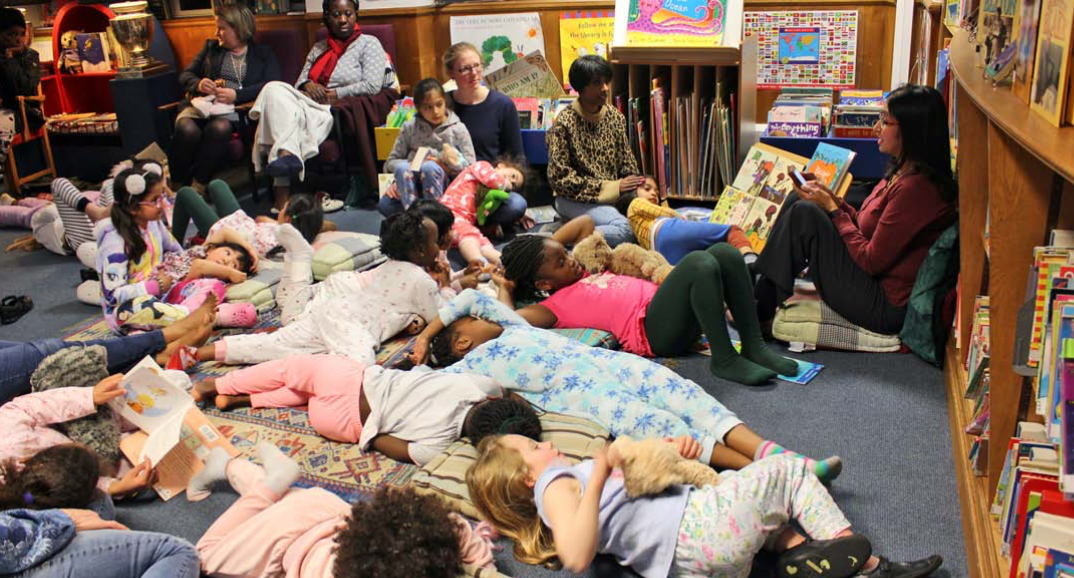 Bedtime Story was fantastic!
Wearing our pyjamas to school felt a little bit weird but very comfortable. When we got to the gate, we saw some of our teachers in onesies, which was very funny. The library looked very different and mysterious.
There were moon and starts on the windows, purple shiny cloths covering the computers and the tables and lots of cushions on the floor for us to sit on. It was quite dark. The main lights were off and there were two huge lamps. On the ceiling, were fairy lights and sheep jumping over a gate.
First, a storyteller read some stories to us and we had to join in with the noises. Next we had hot chocolate and biscuits in Mr Horton's classroom. Then we sat back in the library, huddled up with our Mums and Dads and read stories together. At 8.15pm, we went home all warm and sleepy!
Tamalia and Amelia, Year 2J