Croydon Schools Tennis Finals
Joint team with Elmhurst pipped at the post in the tennis finals.
17th May 2019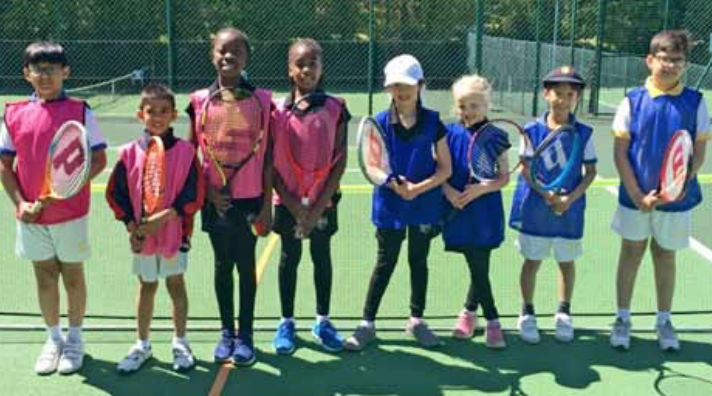 Year 4 had two teams in the Croydon Schools Tennis finals this week, but it ended in heartbreak as one of the tennis teams missed the Youth Games by one point and the other finished 3rd.
The joint partnership team of Elmhurst and Old Palace was out in force on Tuesday afternoon at the finals of the Sports Partnership tennis finals.
Competition was tough but spirits were high and players dug deep. However, it was not quite enough to secure the place they so desperately wanted.
The team have been playing together in the tennis programme set up at Preparatory five years ago by Mrs Coster, so the progress and development with tennis is clear to see. Mrs Coster is extremely proud of their achievements and knows they will be back on the court first thing in the morning ready to fight back.
Congratulations Lara, Kara, Marly and Daisy.