English Schools Water Polo
Congratulations to all those who took part in this prestigious competition.
22nd March 2019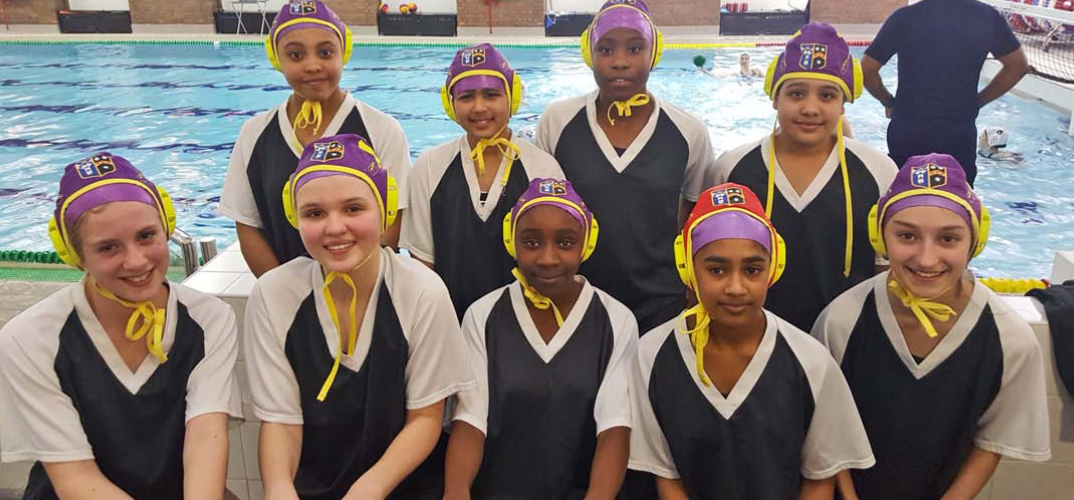 A small team of nine players nervously travelled to Alleyns School in Dulwich on Tuesday, for the prestigious U13 English Schools Water Polo Championships.
Water Polo teams can have up to 13 players; two designated goal keepers and 11 out eld players. However, only seven girls play at any one time. Having just nine players meant that several girls had to play the full duration of all our matches. Exhausting by any standards! Emma and Mounisha, our goal keepers, both made many fantastic saves. They were greatly assisted by Mi Hye, Safiya, Abigail and Vedika playing extremely well in defence. Sareena, Natalia and Zino all played exceptional attacking games, also covering midfield.
The team all played extremely well and were completely shattered by the end of all of their games. Mrs Tamplin was absolutely delighted with the Old Palace win against Colfes, which was nail bitingly close until the final whistle; Old Palace triumphantly winning by 4-3. Zino and Natalia both scored two great goals each. The whole event was thoroughly enjoyed by all. Astonishingly only three girls had ever played a Water Polo game before!
If anyone is interested in playing Water Polo please speak to Mrs Tamplin.