Learning For Life - Mental Health
The Sixth Form enjoyed a thought-provoking talk from Jeremy Thomas.
8th May 2018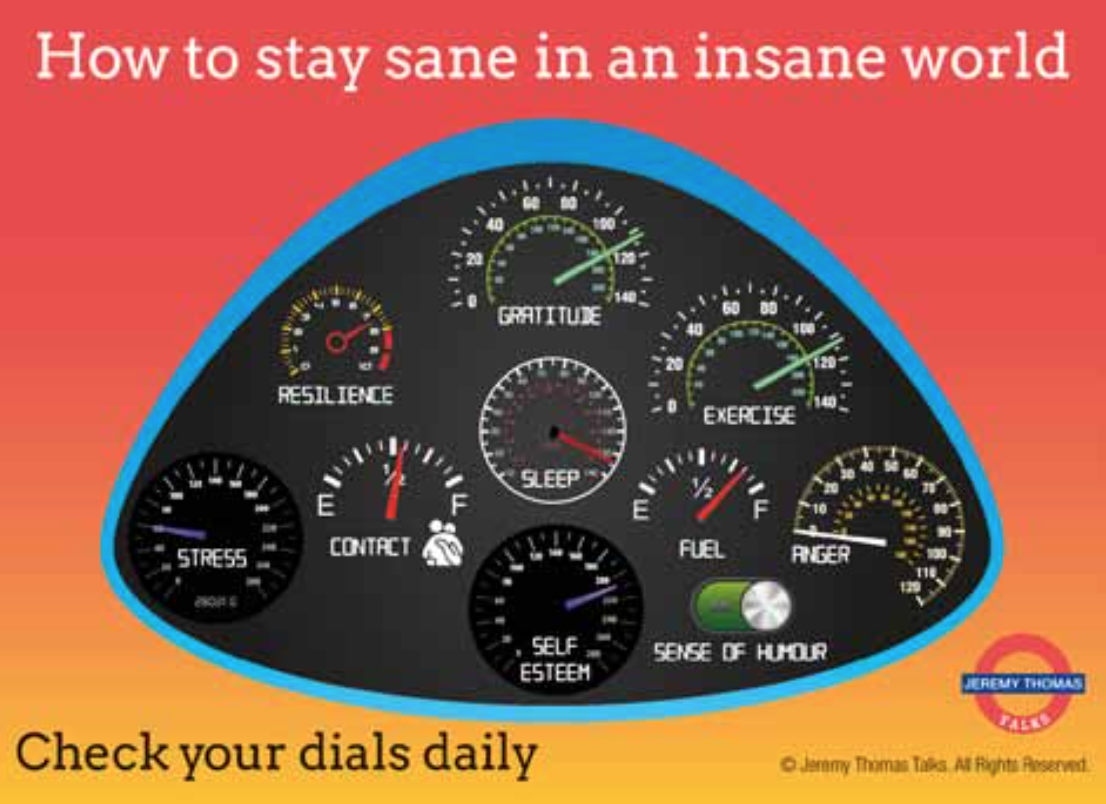 Last week, Year 12 received a talk from inspirational speaker Jeremy Thomas. The talk was called "how to stay sane in an insane world" and focused on what mental health is, solutions and information on managing one's own mental health and coping strategies for when it all gets too much.
Jeremy Thomas was relatable and witty when recounting his battle with manic depression. He started in advertising and went on to run very successful record labels, but it was at this point that the symptoms of manic depression began and almost ended his career. However, with good support from medical professionals, friends and family and a lot of determination, he overcame it and continued his work in the music industry.
In the mid 1990s he became a writer and along with his psychiatrist, Dr Tony Hughes, wrote "You don't have to be famous to have manic depression – the A-Z guide to good mental health." He also produced the Emmy award- winning documentary "Stephen Fry. The secret life of a manic depressive."
Through hearing Jeremy's story and looking at his "mental health tool kit of coping strategies" we learned about the warning signs of depression and anxiety and how to help yourself cope. He illustrated the importance of looking after one's mental health in the same way we would look after our physical health, whilst keeping good feelings, such as self-esteem, high and negative feelings, such as stress, low.
When we asked Jeremy the key piece of advice that he would give to a young person who is struggling with mental health, he said that talking, even if to a stranger, is the best way to release negative feelings and emotions. This talk contained crucial advice for our Year Group that can be implemented now, and in the future.
Rebecca, Year 12