Learning For Life - Relaxation and Meditation
Year 11s enjoyed a timely session learning Relaxation techniques.
8th May 2018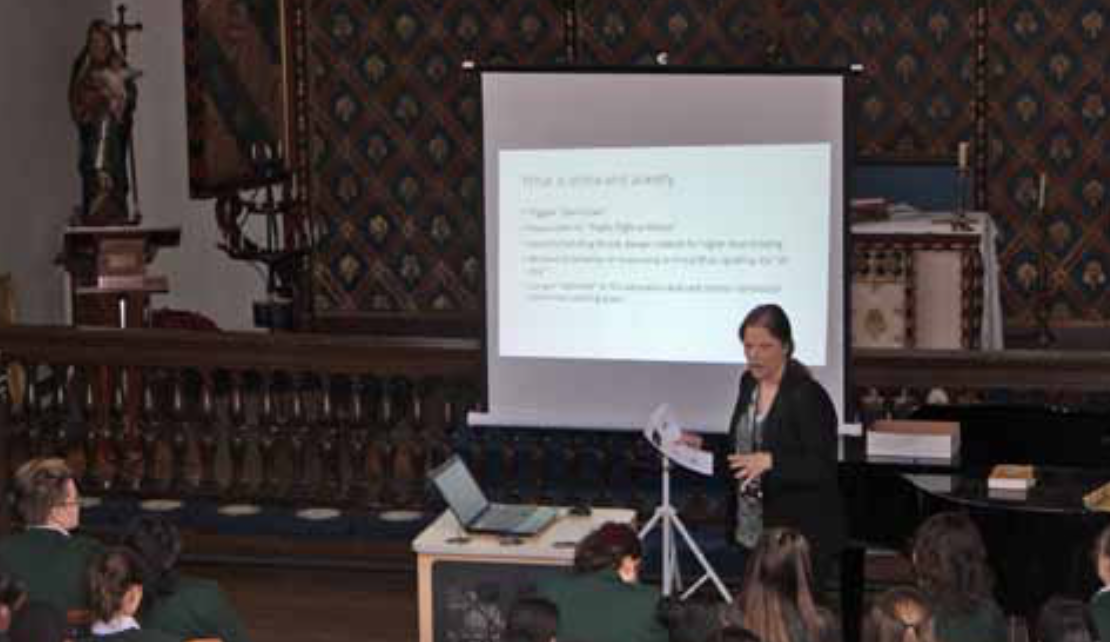 It came just at the right moment: a Learning for Life session on meditation and relaxation just a few days before the Year 11s at Old Palace are due to sit their written GCSE examinations.

Mrs Mapstone, Careers Officer at the school, led a very welcome session that outlined techniques that would allow students to take breaks from their intensive programme of revision, refocus their minds and keep matters in perspective.
Students were encouraged to focus on their breathing, their thought processes and living in the moment, which included a fun activity of properly enjoying the sensory experience of eating a chocolate button!
Students said that they had gained much from the session and would try to incorporate some of the 'meditation and relaxation' techniques in the weeks ahead.