Lupus Fun Run
Well done to all the Nursery and Pre School families who ran in memory Ashley Thompson.
17th May 2019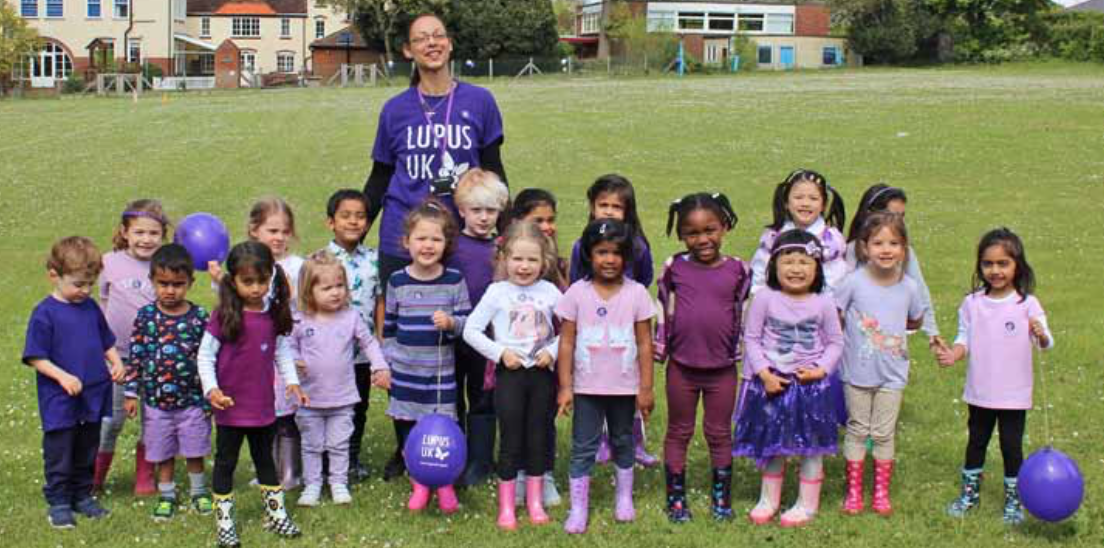 Friday, 10th May was World Lupus Day and the Nursery and Pre School held a Fun Run in memory of Ashley Thompson (a member of the Nursery staff who died 5 years ago, aged 27).
The rain held off and the walkers, which included Nursery and Pre School pupils together with parents and grandparents, challenged themselves to walk four times round the field. Whether they walked, ran or were carried was up to them!
Thank you so much to everyone who took part. It was so lovely to see the Old Palace community come together to support Lupus UK, and to remember Ashley, who was a Room Assistant here for five years.
If you would like to donate, or learn more, then go to www.lupusuk.org.uk