Schmiedefeld IMPULS School Visit
A group of students from a rural school in Germany experienced a day in Central Croydon!
22nd March 2019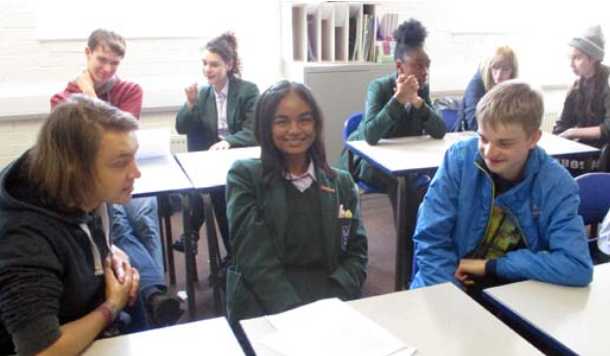 On Monday, 11th March we had the visit of 30 German school pupils and their teachers from Schmiedefeld near Weimar in Germany.
They came straight from their rural location in the mountains of Thüringia to spend half a day in Central Croydon; a very different environment for them. They visited the school and helped Year 10 and Year 11 pupils with their German, whilst others carried out research projects on Croydon in the library or attended French and Spanish classes.
P Le Berre, Subject leader for MFL