Westfield STEMbassadors
The new Westfield Croydon is providing our students with unique STEM opportunities.
1st February 2019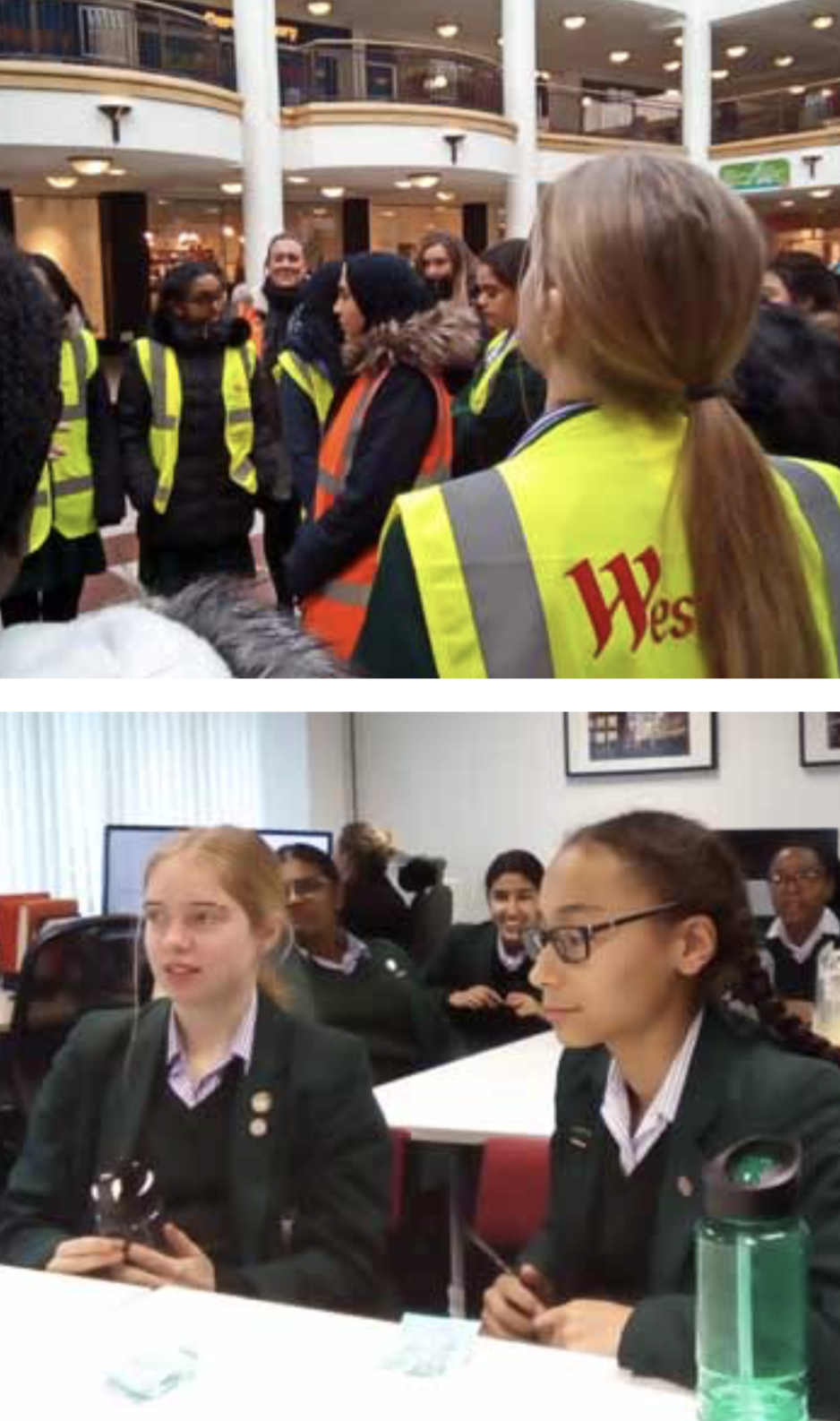 On Wednesday 23rd January, 15 students from Year 9 were invited to attend a STEM workshop run by representatives from Westfield at the Whitgift centre. To begin the day, we were given a briefing about what Westfield was potentially going to look like, design-wise, and how it would affect and benefit us as a community. If all goes to plan, the Westfield Croydon should hopefully be completed by 2023.
Next, we did some STEM activities where we used our personality traits to see what career or type of career would best suit us. The categories included an Explorer, Investigator and Developer amongst many others. We had a Q&A session about what it was like to work at Westfield with interviews from the Marketing Executive at Westfield London, Sasha and the Risks Manager at Westfield Stratford, Amy. She told us that there was no point in anyone trying to lie about injuries in order to gain compensation - there are cameras everywhere! We were taken on a tour around the Whitgift Centre, including to the control centre and storage bays underground, which is usually restricted access. It was like being a VIP.
Finally, the last, very highly awaited activity... designing the standout features of our very own Westfield, as well as how we would advertise this and what our launch event would look like. The responses were extremely varied - from one group offering an exclusive personal shopper experience to another group offering a cylindrical aquarium. Stingrays and pink dolphins would populate this and of course, there would be a weekly scuba-dive by Bear Grylls. It would also feature a custom-made glass elevator through the centre. The day ended with us all having received certificates and a summary of the day's activities. I would like to thank Mrs Aldred for this wonderful experience.
Suraiya, Year 9