Year 13 The Long Goodbye
Pupils said a colourful goodbye with Dress-Up Week.
17th May 2019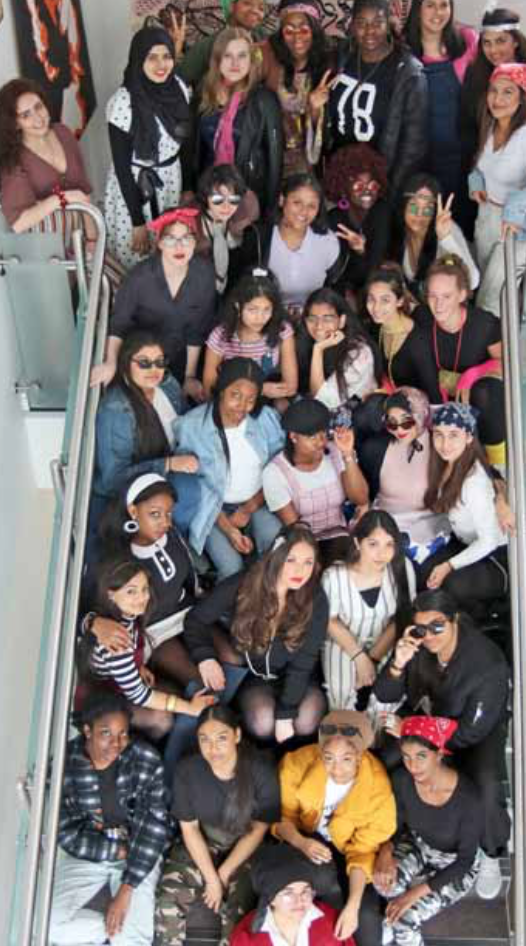 We will soon be saying Farewell and Good Luck to our Year 13 students as they go on Study Leave to prepare for their A Level examinations. However, they are going out in style.

Following on from their Valedictory Suppers and their Graduation Supper, they treated us to a Dress-Up Week. Each day, last week, saw the girls arrive in a variety of outfits, all linked to a particular theme. We had Pyjama Day with the students turning up in their pyjamas, dressing gowns and slippers. This was followed by a Character Day, a Favourite Decade Day and then finally, they arrived in their old school uniform. Many felt nostalgic and said how much they enjoyed wearing their uniform again! They created a joyful and fun-filled atmosphere in the midst of the more serious business of examination preparation.
Our final celebration took place in the afternoon. Year 13 and their teachers enjoyed a buffet lunch followed by a beautiful Leavers' Service conducted by Rev Dr Andrew Bishop. We wish all of Year 13 every success in their A Levels and look forward to celebrating with them in August.
Mr Talleux, Head of Sixth Form