Year 3 v Caterham
The 3 A and B netball teams posted resounding wins against Caterham.
16th November 2017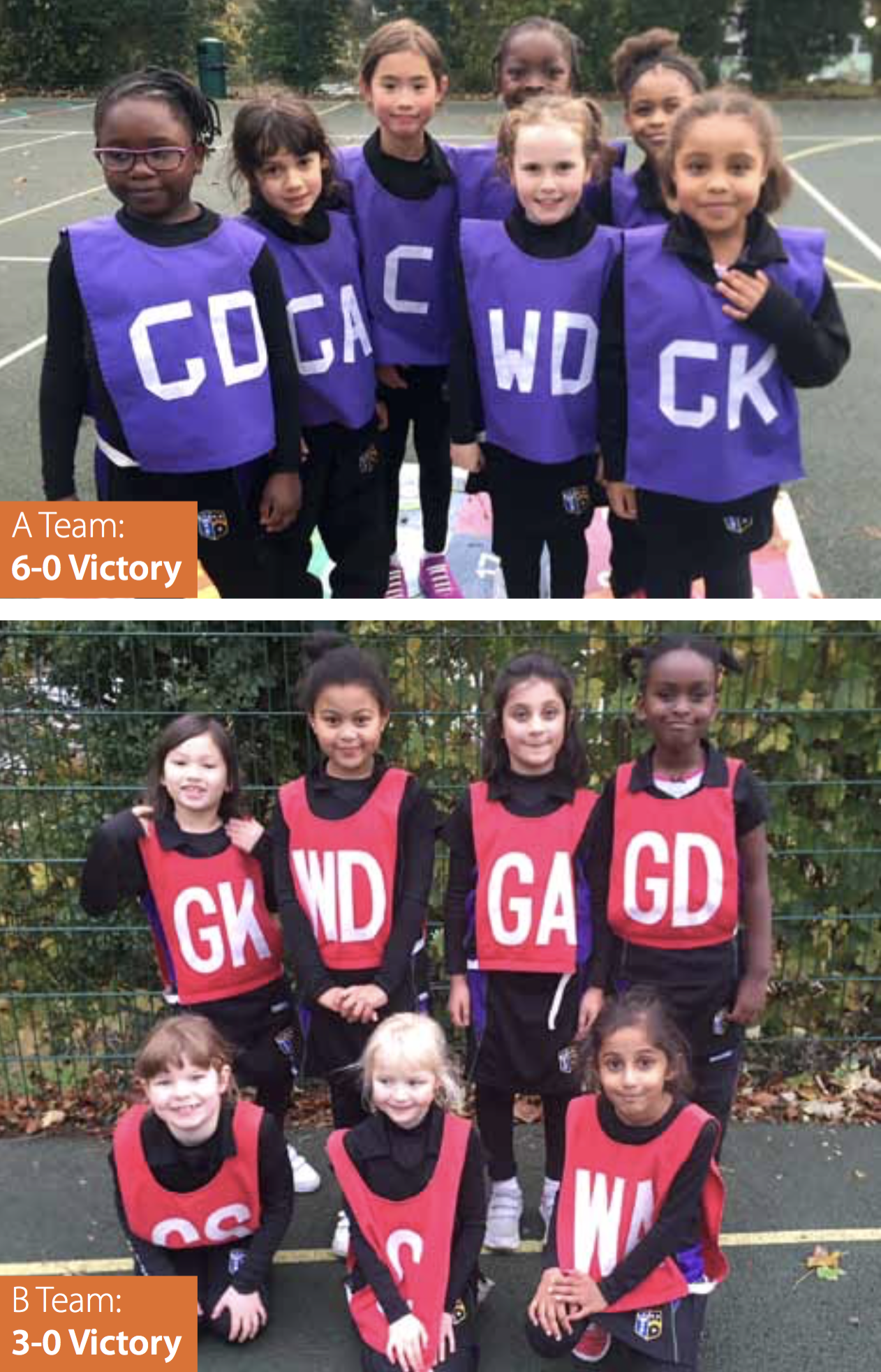 Year 3 A and B teams got off to a flying start this half term with a super netball win!
Year 3 took on Caterham at home and produced some outstanding netball on the court. Great shooting from Katie and Angelea on the B team resulted with a B team 3-0 victory.

On the A team Kara, Lina and Catherine dominated the centre court resulting in the A team shooters Lara and Arisa being on target with 6 goals to secure a 6-0 victory.
Well done Year 3 netball players!