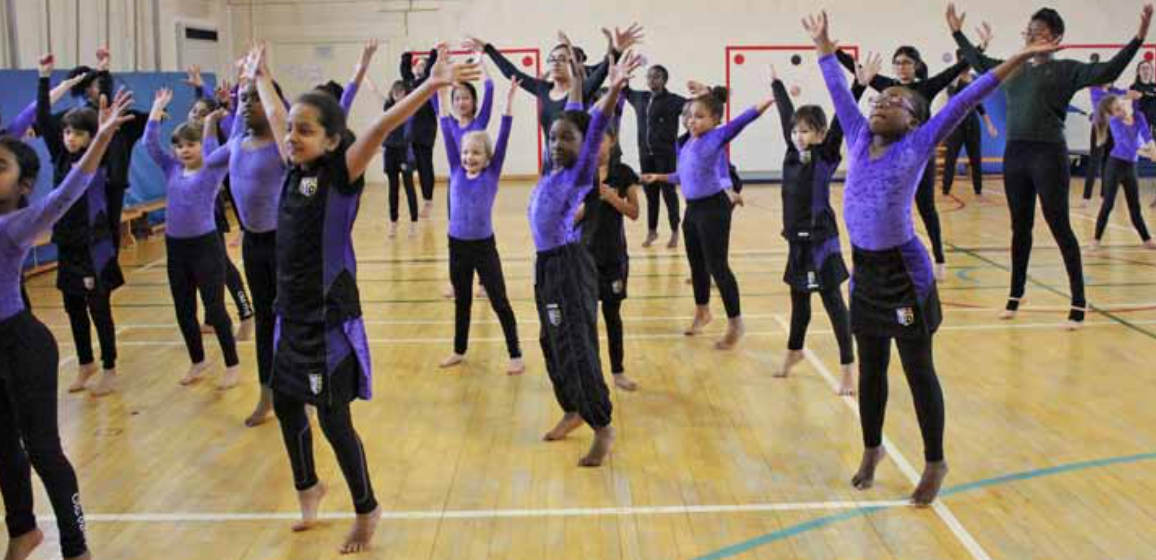 On Wednesday the 6th of February 2019, as a part of our Silver Arts Award, we went to the Prep site to lead a morning of dance workshops. The overarching theme of the session was Mystery. The aim of the workshops was to put together a dance piece which will be performed in the end of year Prep production.

We spent the entire morning, 9am- 12.30pm, at the Prep site teaching the girls in Year 4 and Year 5 two different unison sections plus creative group work, which was linked together at the end. There was a total of six groups, with three Year 11 leaders, each focusing on an element of mystery. We had the task of creating three counts of eight worth of choreography with the girls. All the girls really seemed to enjoy the different sections of the workshop; the warm-up, the
unison phrase and the choreography element. At the end of the session everything was put together and the girls were able to perform in front of Year 1 and 2. They seemed to enjoy the performance a lot. The Year 4 and Year 5 girls performed with great confidence and we all had lots of fun!
Overall, it was a great experience for the Year11's as we were able to work with younger children and build leadership skills in a variety of ways. As we had a limited amount of time, we had to be quick and efficient with everything we did. The girls in Year 4 and Year 5 were very welcoming and we enjoyed working with them. They were quick learners and we were very proud of their progress in a short amount of time.
Lydia, Year 11