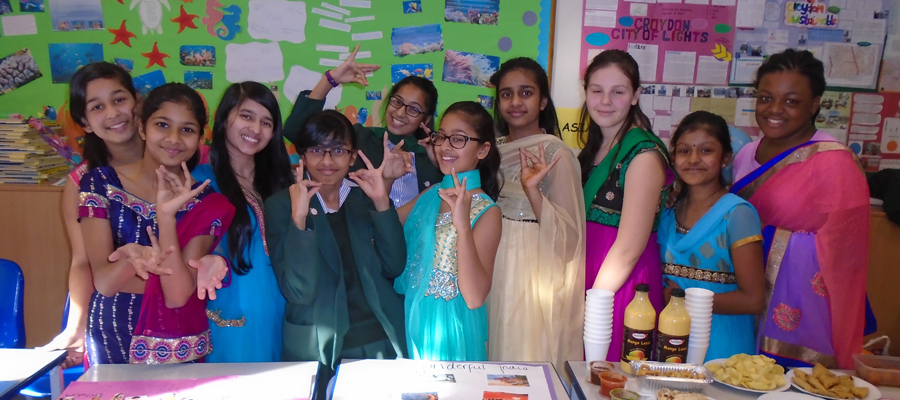 Admissions
Old Palace of John Whitgift School (hereafter referred to as Old Palace) is an academically selective school which provides for students of above average academic ability. All entrants should be able to benefit from the academic education provided.

General points of entry to Old Palace are Nursery, Pre School, Reception, Year 3, Year 6, Year 7, Year 9 and Year 12.

Selection for admissions to fill any residual places is by assessment as and when vacancies become available. Selection for vacancies will be on merit with the highest ranked being admitted.

Exceptionally, candidates may be considered for places in an academic year other than that of their chronological age. This will only be considered if there is written professional evidence that this will be in the best interest of the student or where there have been exceptional circumstance where a student is applying for Year 10 and above. Old Palace reserves the right to request students to complete specialist tests through the School's Named Assessor to verify academically advanced displacement. There is a charge for this assessment.

No student will be admitted into the school until all formalities have been completed and all required documentation has been provided and verified.

There is no automatic transfer to the next academic year group for children in Pre School and students in Year 11 at Old Palace. Children in Pre-school are assessed for entry to Prep and students in Year 11 will need to meet the entrance criteria for Sixth Form. There is no automatic transfer to Year 7 for students in Year 6 unless they have been assessed and accepted to join the school in Year 6. A student who has joined the school in Year 6 will be accepted into Year 7. All students in Year 6 will be required to sit the entrance test unless parents do not wish them to proceed into Year 7.
Admissions Policy for entry September 2020- July 2021