The Pre School and Preparatory School are blessed with gloriously spacious grounds in Melville Avenue, South Croydon; just a short walk from Lloyd Park tram stop. Extensive facilities include a full-size running track/field, purpose-built gym, DT suite, science laboratory, art studio, food technology room and bright, modern classrooms.
The Senior School is based in Central Croydon in buildings that date from 1463. More recent additions include our prize-winning Cathedral building (c 2000), indoor swimming pool, dance studio, Sixth Form centre, netball courts, science block, Shah building and courtyard gardens.
Sport
Tucked away at the Senior School is our purpose built, 25m swimming pool. Students from Reception upwards enjoy weekly swimming lessons and take part in water polo matches and swimming galas. We have netball courts and gyms at both sites and a glorious playing field at Prep. Senior School students enjoy full use of the Old Whitgiftian Sports Club facilities and Trinity School's all weather hockey pitches.
Music
We hold intimate recitals in our 15th Century chapel and larger concerts in our historic Banqueting Hall, Croydon Minster and The John Whitgift Foundation Community Cube at The Fairfield Halls. Specialist music teachers give individual lessons in our suite of music rooms at both Prep and Seniors.
Drama
A dedicated drama studio provides space for Senior School rehearsals and smaller performances. Larger productions are held in the Banqueting Hall. At Prep, the school hall is equipped with a stage and a provides perfect venue for productions.
Dance
The main teaching space for Dance is the Dance Studio, which is a purpose built dance space, with a specialist floor and mirrors. We also use the impressive and historic setting of the Banqueting Hall as a teaching and performance space which clearly enthuses learners, enables ample working space and has projector/computer facilities. A smaller dance studio is located in the Shah Building, which is used for smaller classes and theoretical sessions.
At Prep, Dance lessons take place in our large, purpose built gym.
Art & DT
Both Prep and Seniors boast specialist facilities for Art and DT; in fact, Prep has its own cookery room. We stage a major GCSE & A Level exhibition every summer in our impressive Shah Foyer.
Science & Technology
The labs in our Science block at Seniors provide excellent facilities to support our large Science department. The Prep School also has its own Science lab.
Classrooms
In 2001, The Whitgift Foundation commissioned a three-story block of classrooms known as The Cathedral Building. This prize-winning design provides the Senior School with spacious, modern classrooms in a classical setting. Pre School and Prep both benefit from bright, spacious, modern classrooms at our Melville Avenue site.
IT
Dedicated IT suites can be found at both Prep and Seniors. Sixth Form students have access to laptops and are also allowed to bring their own devices into school.
Libraries
Both sites boast fine libraries. The Senior School has the historic 16th Century Guard Room and Friends Library whilst the much-loved Wagstaff Library at Prep is often referred to by parents as 'the jewel in our crown'.
Sixth Form
Our Sixth Form Centre is situated in the Shah building – an innovative, architectural mix of original, 1930s warehouse and state-of-the art, modern glass atrium. The common room contains a kitchen area and students also enjoy the privilege of private study areas in our historic Guard Room and Long Gallery.
Dining Areas
All pupils enjoy a wide range of freshly cooked hot meals (plus salads, soups and sandwiches at Seniors) cooked on site by our caterers.  Pre Prep and Prep lunch in the Main Hall and Senior School students eat together in the Dining Hall.
The Long Gallery
Queen Elizabeth 1 visited The Old Palace 13 times, and liked to dance with her favourite courtiers in The Long Gallery. This magnificent room has recently been restored and provides a new space for studying, recitals and receptions.
Outdoor Areas
The Senior School may be in the centre of Croydon but stand in our Medieval Garden on a summer's day and it's easy to forget you are in the middle of town. Two other courtyards plus a separate one for Year 6 only add to the pleasant spaces our students can enjoy at breaktime. Our younger pupils are extremely fortunate to be able to enjoy the lovely grounds at our Melville Avenue site.
The Old Palace
Did you know that The Old Palace once belonged to the Archbishops of Canterbury?
The earliest buildings date from the 15th Century and it was a favourite residence of Queen Elizabeth I, who used to stay here with her favourite courtiers. In fact, The Long Gallery (where she used to dance), has recently been restored to its former glory.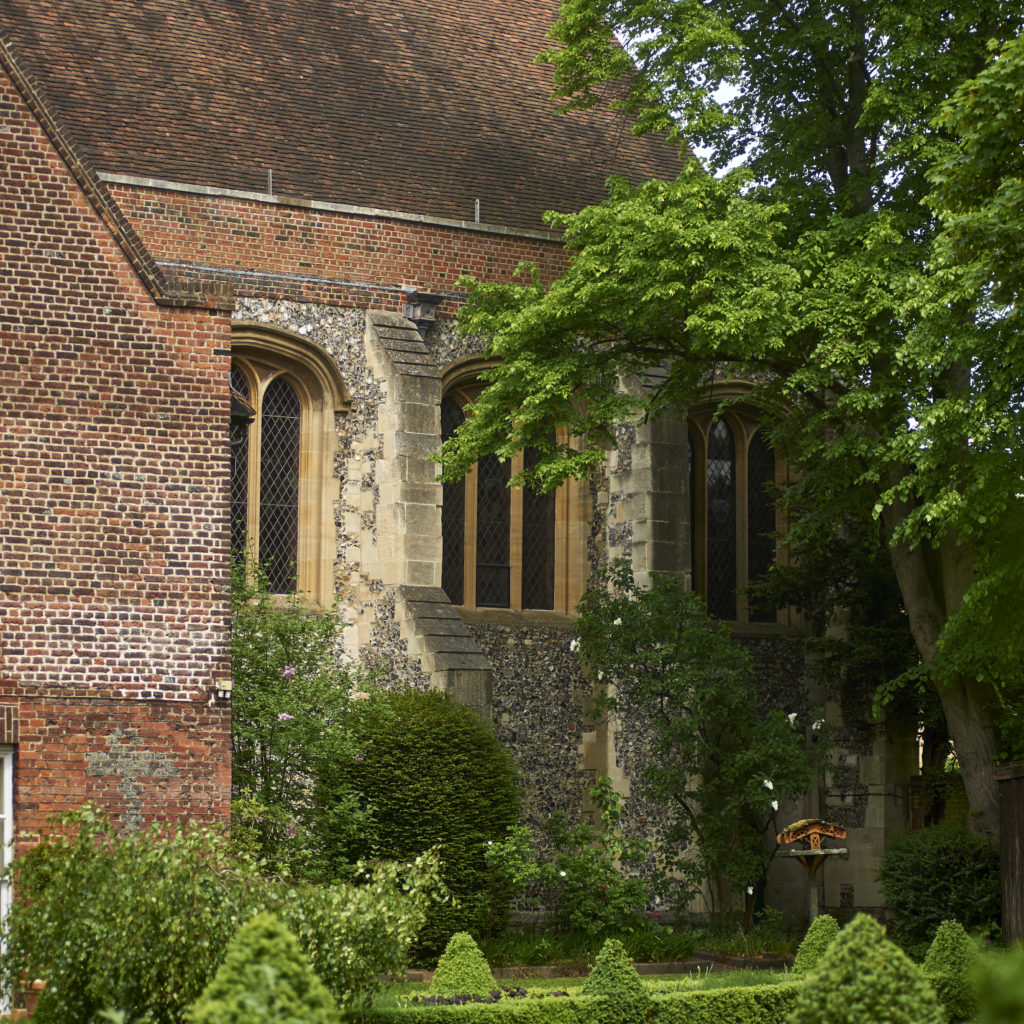 The Friends of Old Palace conduct regular tours of The Chapel and The Old Palace buildings. For further details go to: https://friendsofoldpalace.org