We are fortunate to have a very well-resourced and creative environment indoors and out. Whilst the Pre School has its own defined space, children are also able to access all the facilities of the Prep School, including our wonderful library, gym and playing fields. We teach the innovative and creative 'Cornerstones' curriculum which continues in Reception up to Year 6.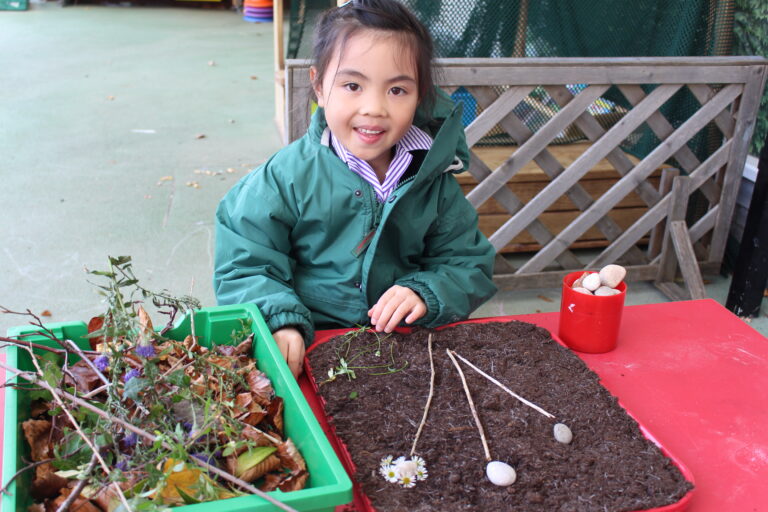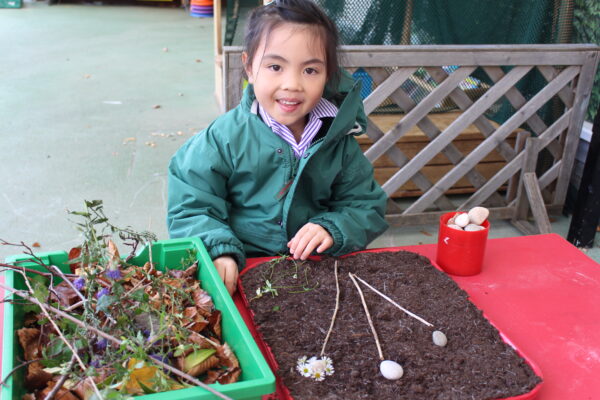 Our Pre School children learn through an innovative mix of play and creative activities which  focus on the children's interests, enabling them to make choices, use their imagination and become independent learners.
Specialist lessons: Pupils receive weekly lessons from specialist teachers in French, PE and Music, along with a Library and gym session.
An Introduction to our Pre School Leaflet
We use the Cornerstones curriculum which is designed to develop skills and knowledge. We introduce a new and exciting topic every half term that teaches specific knowledge and provides enhanced provision offering deeper learning opportunities through constant challenge. It's a practical and enquiry based approach to teaching and learning that engages children fro the start and develops through small, focused group activities.
We spend plenty of time exploring the natural world with magnifying glasses and binoculars, growing vegetables and flowers, feeding the birds or going on nature hunts around the school. We look for worms and insects amongst the logs, have a campfire in our wild area or experiment with the water chute.
Specialist lessons: Girls will receive a weekly 30 minute music class, together with a 25 minute French lesson delivered by the school's French specialist teacher. Opportunities are also provided within the curriculum for our Pre School children to develop computer programming skills and learn how to code. Weekly PE sessions take place with the school's specialist PE coach.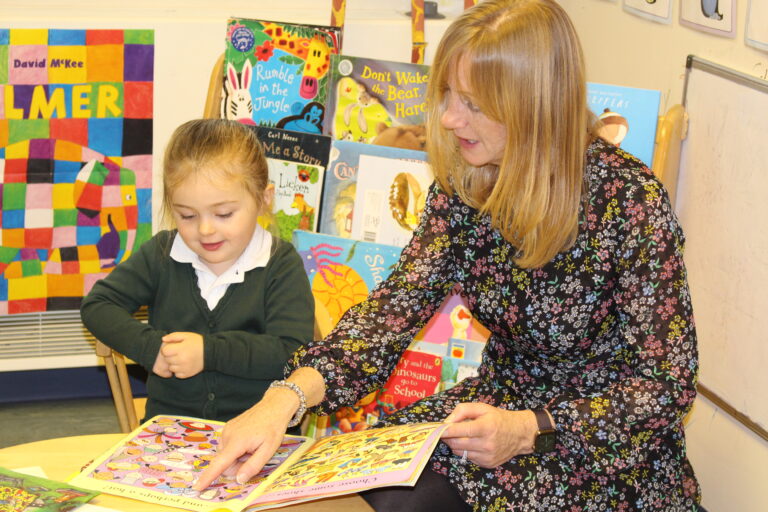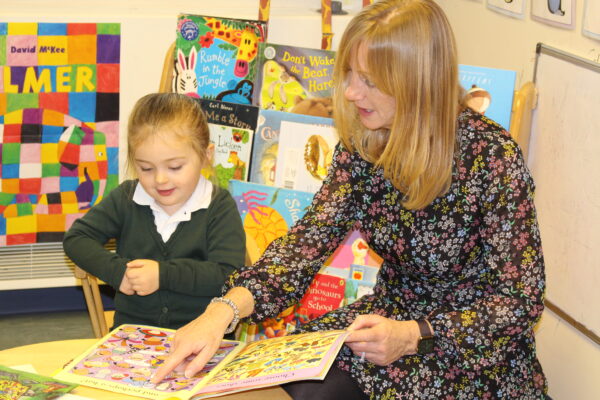 Children are tracked and assessed throughout the year with next steps set every six weeks. They are offered opportunities for accelerated learning and parents are encouraged to work with us towards agreed targets