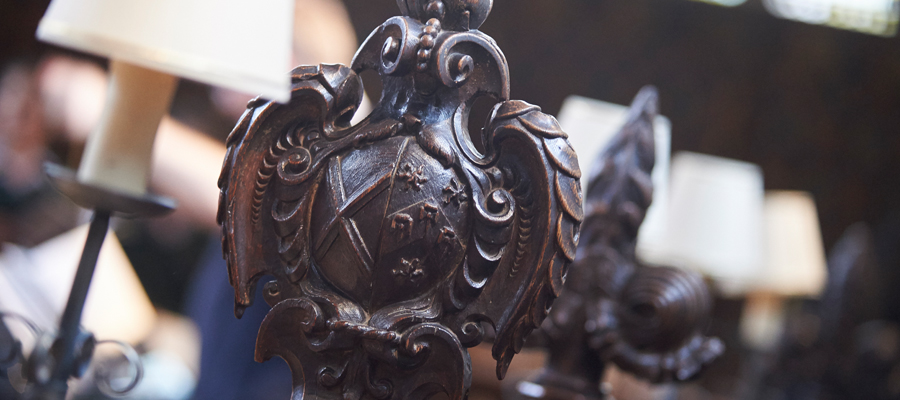 Our Sporting Ethos: Preparatory
Whether it's scoring a goal for your team or learning a forward roll in gymnastics, Old Palace's Preparatory Physical Education programme has something for everyone. Our specialist sports, swimming and dance teachers truly understand that, first and foremost, Physical Education is about having fun, so it's not hard to get Old Palace pupils developing their sporting skills, cultivating team spirit or keeping fit!
With regular fixtures against other local schools, Sport at Old Palace Preparatory is the springboard that can propel many of our children into joining outside clubs.
Curriculum
Reception – Year 2
Foundation PE from Reception to Year 2 focuses on the ABC of sport matrix. This centres on Agility, Balance and Co-ordination. Pupils learn the FUNdamental skills that are generic to different sporting activities and the social skills associated with them. The children are taught to remember, repeat and rehearse movement to work alone and with others and all to enjoy what they do. This will all be covered in a variety of sporting activities including Gymnastics, Multi skills, Summer Games, Athletic Activities, Dance, and Swimming.
All pupils have weekly Swimming, Dance and Physical Education lessons.
Year 3- Year 5
At Old Palace from Year 3 onwards, pupils are introduced to the recognised versions of specific sports including using rules and tactical play. They are involved in the traditional major games as well as less conventional activities in order to build their skills and self-confidence. In the winter term pupils will take part in Cross Country and Gymnastics. As we move into the spring term the focus moves toward Netball and other Games. During the summer term pupils enjoy Rounders and Athletics. There are also opportunities for Football and Tennis. All pupils are given the opportunity and involved in competitive situations such as matches and tournaments or inter-house activities. Pupils develop their physical self-confidence by involvement in a range of activities.
With a sports field, indoor gymnasium (the size of two badminton courts) with ample gymnastics equipment and trampolines, an indoor swimming pool (on the senior site) and courts aplenty, there's ample opportunity and space for everyone. It's no wonder that our students view sport as an essential part of life.
All pupils have weekly Swimming, Dance and Physical Education and Games lessons.
Our activities change in the Winter and Summer Term.
Winter: Netball / Gymnastics/ Cross Country / Dance / Swimming
Summer: Rounders / Athletics / Tennis / Swimming /Dance
Extra-curricular activities sports and competitions
Sport is an integral part of life at Old Palace Preparatory. Sport has many benefits that go beyond simply keeping fit; sport builds character, promotes team spirit and cooperation, develops resilience and confidence and most importantly it is fun!
We also believe in the importance of competition. Sport should be competitive and we ensure that our pupils have opportunities to compete in a range of sports against other schools. Regular fixtures in Netball, Rounders, Athletics, Tennis, Cross Country, Swimming, Gymnastics and many more ensure all our pupils have the opportunity to take part. All pupils are encouraged to come along to the sports clubs at lunchtimes and we often put out A, B and C teams for Netball and Rounders. Girls will play in at least one fixture for Rounders and Netball throughout the year and places are never set within the team. As a pupil makes progress and skills develop pupils may move between the B and A team and vice versa. Our pupils also have the opportunity to attend sports festivals and larger competitions such as the Croydon Schools Sports events.
Sport is also a key component of our extra-curricular programme and at Old Palace Preparatory pupils will get the chance to enjoy new sports or develop further favourite ones. Activities such as Netball, Cross Country, Gymnastics and Football are all on offer to pupils form Year 1 and above.
So whether it is part of the timetable, a fixture or an extra-curricular activity Old Palace Preparatory has something sporting to offer to all of our pupils.
Monday
Tuesday
Wednesday
Thursday
Friday
Before school
7.30 - 8.30
Tennis Squad B (Invitation only)
Tennis Squad A (Invitation only)
12.25 - 13.00




Netball

Netball

Netball

After school




Gym Squad & Gym Club

Gym Club

Tennis Club


Football
Year 1 - 5
15.45 - 16.45

Swim Squad


Dance Company



Matches

Matches

Matches
Matches













Additional reading: