GCSE & A Level Results
Summer 2020
Old Palace has achieved a very strong set of A Level and GCSE results this summer. Read our Exam Results booklet here:
At A Level, 25% of all the entries were awarded the top grade of A* with 68% of entries achieving A*/A and 93% achieving A*-B. Students secured places at top universities including two students who gained Oxbridge places. Over 95% of students gained places at their first or insurance place university.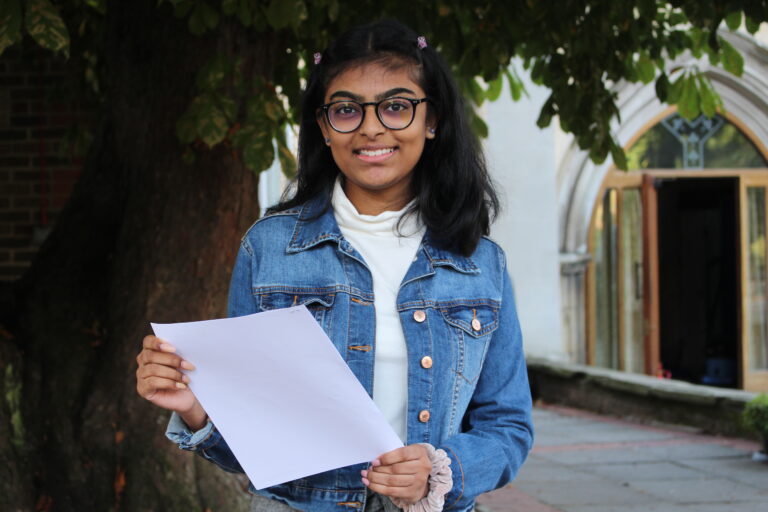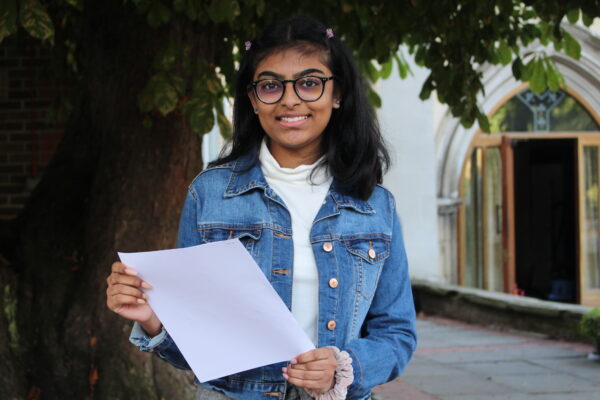 At GCSE 32% of all entries were awarded the top grade of 9, with 51% of entries awarded at least a grade 8 and 74% of entries awarded at least a grade 7 (the equivalent of an A grade from previous years). Just over a quarter of all Old Palace students achieved at least a grade 7 in all of their exams.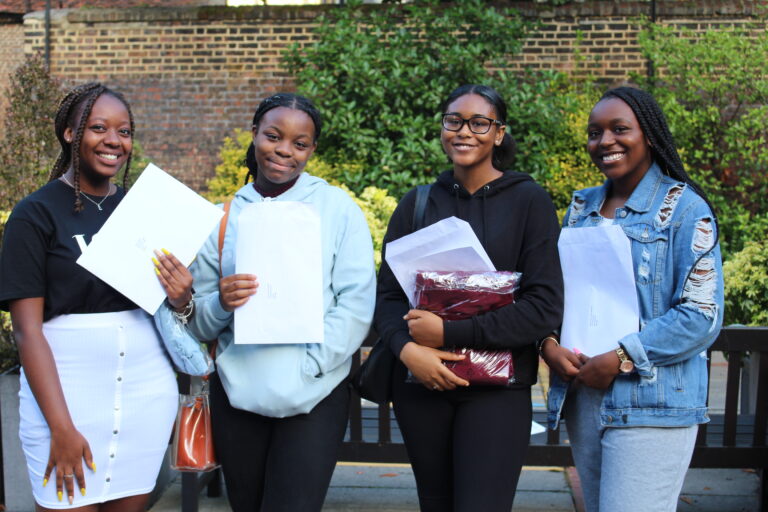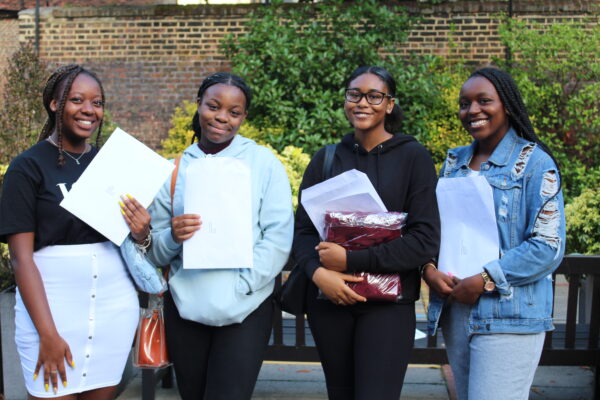 Jane Burton, Head said 'After such a difficult period where our students have coped with so much disruption and uncertainty, it is pleasing to see our students achieve such strong academic results and see their hard work duly rewarded. Congratulations to all our students. Thanks must go to the Old Palace staff for all their hard work and to our parents for all the support they have shown their daughters and the school'.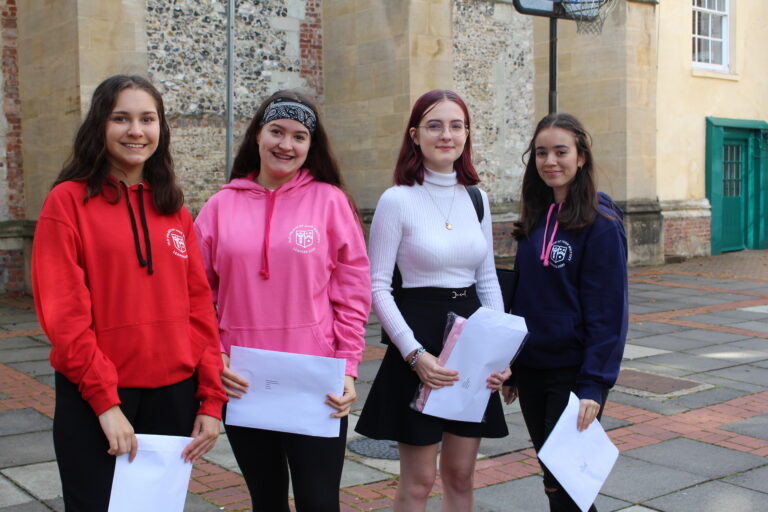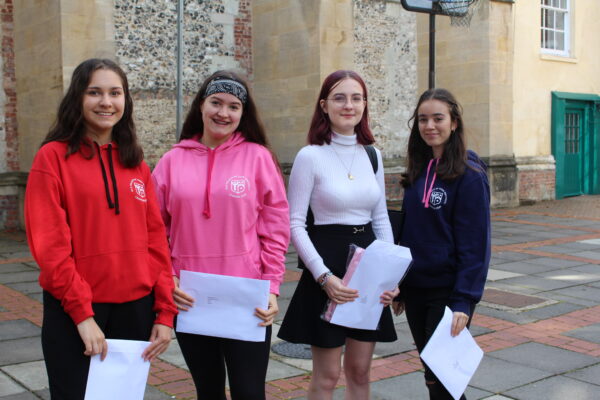 Download the Student Guide to Post 16 Results
Summer 2020 Student Guide Post 16 A level & GCSE Results
Summer 2019:
Students excelled in the new numerical GCSE grades this summer, with 76% achieving the top grades of 9 – 7. Overall, 99% of grades were 9 – 5.
| | |
| --- | --- |
| 9 | 32% |
| 9-8 | 56% |
| 9-7 | 76% |
| 9-6 | 91% |
| 9-5 | 99% |
Download our Examination Results PDF
Sunday Times Parent Power 2019