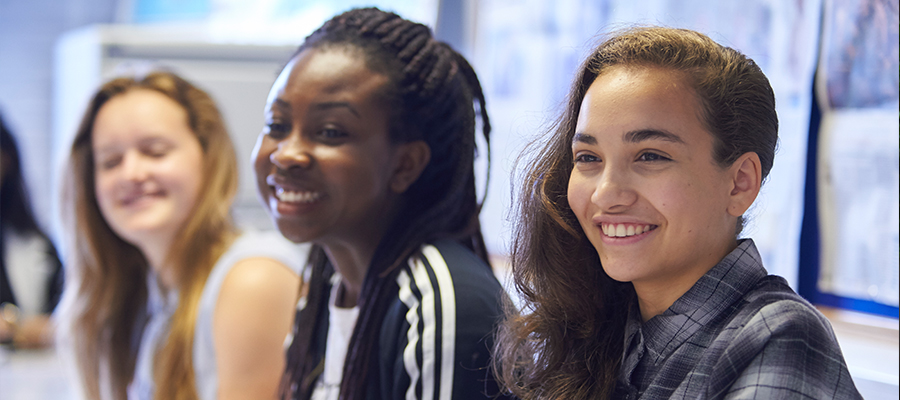 Sixth Form Examination Results
Old Palace School, in common with many other leading Independent Schools, chooses not to appear in School "league tables". However, there are occasions when a selection of examination results are extracted from Government statistics and published in the press. This rarely reflects the all-round academic achievement of our students.
2017
Congratulations to all our students who today are celebrating yet another year of excellent A Level results. This year an impressive 89% of students achieved A*-B grades whilst 52% achieved A*/A grades.
Particular congratulations must go to our top students: Alice Talleux (A*A*AA), who is going to Durham to study Modern Languages and Isobel Marchant (A*AAA) and Kateeja Pokkakkillath (A*A*A*); both of whom will be studying medicine. Many congratulations as well to Jennifer Tossell, who is taking a gap year, and who achieved A*A*AA.
Additional congratulations to: Debo-Aina Oluwamitoke (AAA); Zayba Husain (AAA); Celine Jagmohan (A*AA); Coco Kwan (A*AAB); Zara Marouf (AAA); Tara Shah (A*AA); Calisto Singh (AAAB) and Sofie Spacey (AAA). Chosen degree subjects include: Criminology, Politics, Economics, Geography and Mathematics. Alice Talleux said: "I am delighted with my A level results; all my hard work over the years has definitely paid off but it would not have been possible without the dedication of my teachers and the support of my parents. I am very excited about going to Durham to study Spanish".
Our AS results are equally impressive; in particular Anisah Ali (AAAA); Fiona McNevin (AAAA); Rebecca Newall (AAA); Ireayo Shonibare (AAAA); Lauren Sinclair (AAAA); Ashleigh Taylor (AAAA) and Rebecca Tellem (AAA).
Carol Jewell, Head, says:
"I am immensely proud of our students' achievements this year; their success is richly deserved. I know they all wish to join me in thanking Old Palace staff for their dedication."