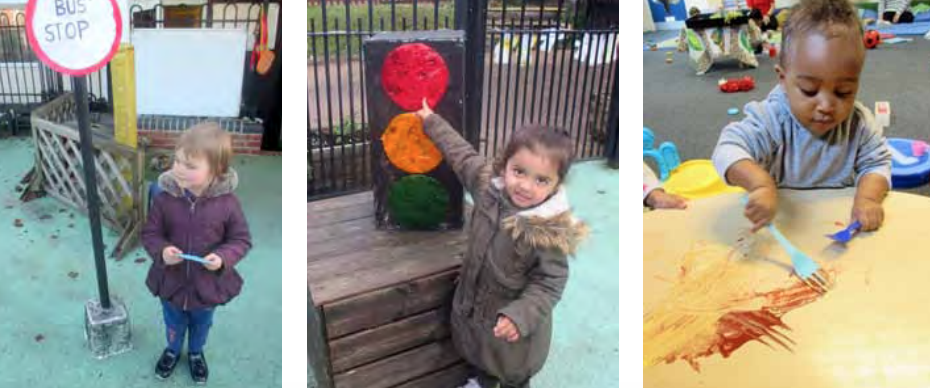 Nursery has had an interesting month with the younger children getting fully involved with the theme 'transport'. Babies, Toddlers and Transition used a wide variety of media and materials, experimenting with colours, shapes, textures, sizes and model making that resulted not only in some wonderful displays but also a large scale bus, bus stop, zebra crossing and traffic lights. These were used with enthusiasm in the garden to support imaginary play.
With the onset of frosty mornings, the Pre School have been looking at the winter season, finding out about the colder regions of the world and how we adapt to the change of weather. As a group, they created a model igloo and made a lovely winter board full of snowmen and winter woollies!
Thank you to everyone who donated to Children In Need; our Pyjama Day raised a magnificent £100.00 for the charity and the cake making was enjoyed by all.